BED BUGS ERADICATION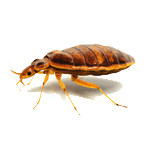 Bed bugs incidences in Cambodia have resurged in recent years and their spread is due to the high amount of international travel and a lack of awareness. Bedbugs are usually brought into buildings through our luggages. Their flattened bodies allow them to conceal in the tiniest cracks and crevices around the room and within furniture. If bedbugs are seen, it is recommended to put the luggages outside, boil all cloths and sheets (or keep 3 days inside a plastic bag in a freezer) and get all furniture and fixture treated. Many strains are pyrethroid resistant and only high end pest controller can really fix this issue.
Insecticides that we use are remnant and non-repellent. Therefore, it remains active and will continue killing bed bugs several days after the treatment. Indeed, this is particularly important to kill the newly hatched bedbugs that were still in an egg during the treatment. We can eradicate all the bed bugs including pyrethroid-resistant strains. Though, after a professional vacuuming, we will apply insecticides and insect growth regulator to all cracks, crevices, joints of beds and furniture, mattress, plinths, parquet flooring, baseboards and all woodworks revealing gaps. Mattress are treated with hot steam water and diatomaceous earth. A complete eradication needs 2 treatments within 2 weeks in order to get rid off all the newly hatched ones as well.