BEDBUGS ERADICATION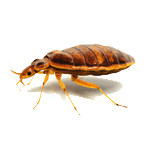 Our treatment of bedbugs requires 2 steps:
Spraying high quality indoor insecticides with a synergetic to exterminate as many bugs as possible and a micro-encapsulated insecticide for a remnant effect.
a second spraying 2 weeks later to treat the juvenile bugs that were born in the meantime + the pyrethroid resistant bugs. We use a micro-encapsulated with 2 different active matter to avoid possible pyrethroid resistance.
We will apply the insecticides to all cracks, crevices, joints of beds and furniture, mattress, plinths, parquet flooring, baseboards and all woodworks revealing gaps.
QUOTATION
You can ask for a quotation to get a pest control in Siem Reap.