BEDBUGS ERADICATION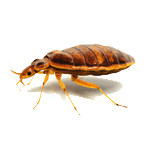 Our treatment of bedbugs does not require any chemical compound because we carry it out using hot steam as bedbugs die when temperature reach more than 60°C. We will apply steam to all cracks, crevices, joints of beds and furniture, mattress, plinths, parquet flooring, baseboards and all woodworks revealing gaps.
This process present the advantage of being totally natural, eco-friendly, odourless. Thus it offers availability of the room or suite immediately after the treatment.
In case of persistence or heavy infestation, some micro-encapsuled biocide might be used on the floor and wall (but never on the bedding for health reason).
QUOTATION
You can ask for a quotation to get a pest control in Siem Reap.