BED BUGS ERADICATION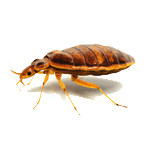 The insecticide that we use is remnant and non-repellent. It means that it stays active and continue killing the bed bugs even a few days after the treatment. This is particularly important to kill the newly hatched bedbugs that were still in an egg during the treatment. Therefore, the rooms should remain unused and not cleaned between the 2 treatments and also 3 days after the second treatment. The main product used is made in Australia and it is specially designed for the extermination of bedbugs in South-East Asia, including pyrethroid-resistant strains. We will apply the insecticides to all cracks, crevices, joints of beds and furniture, mattress, plinths, parquet flooring, baseboards and all woodworks revealing gaps.
For the mattress, we use a pro-insecticide (meaning is metabolized into an active insecticide after entering the insect) which is safer for human.
To benefit from our guarantee, the room will need not to be used during 2 weeks between each treatment.